200+ Success Stories
Below and to the right are links to testimonials, reviews, case studies, reports and research studies, covering Audiblox users of all age groups (preschool to adult), from all over the world, at various stages of implementation, and for various needs — from improving the cognitive skills of children without learning difficulties to overcoming dyslexia, dysgraphia, math problems, et cetera.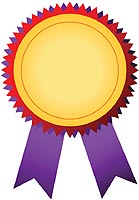 Handwriting No Longer an Issue
I have been following the Dysgraphia Program from Audiblox and we are thirty (30) hours into the program. I sought out a program to address my nine year old son's difficulties in writing, both the mechanics of writing and the process of composing a written paragraph. Although my son had completed occupational therapy in school to address fine motor weaknesses and had improved, his handwriting remained inconsistent. Read more...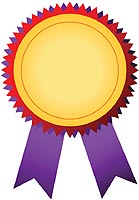 Daughter Doing Wonderfully In School
The end of the second week, I dropped her off in her classroom. Her teacher broke away for a parent she was talking to and ran after me down the hallway. She was so excited that she could barely speak. She'd never before experienced that rapid improvement. Read more…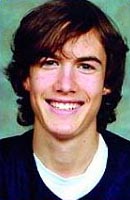 Overcoming Dyslexia
I just received his report card where he got a 75 in reading and a 72 in writing. This is phenomenal for a so-called dyslexic who used to average in the 40's! He recently told me that he no longer gets a stomach ache when he reads. He can now read for an unlimited time period whereas before he could only go for 5 minutes or so. He is improving all the time and his self-confidence is back up where it should be, he feels great! Read more…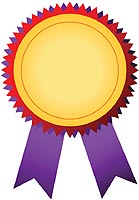 Hope to Those Who Struggle
Now my son is a Freshman in High School. We just received his first semester report card and I am so excited to say that he received an "A" in both English and Math. I can't thank you enough for developing a program that truly stands up to your promises and offers hope to those who struggle. Read more…
Adam's Story
He enjoys reading so much that it isn't unusual to see him reading for pleasure now. The first time I heard him say he was 'going to bed a little early so he could read before going to sleep' was music to my ears!!… He is in a combined Geometry/Algebra course and lately his scores have been in the 90's or above on his daily work and tests. And for the first time ever he is ahead of his younger brother in their math lessons. Read more…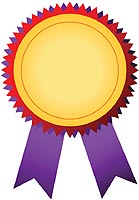 Audiblox Improves Academic Performance, Principal Says
Our group results were just as convincing and not only did the pupils benefit substantially, but they also enjoyed the Audiblox sessions. Teachers noted that pupils who attended these sessions were far better in class than previously. Their attention span had increased, leading to better academic performance. Read more…

Audiblox Improves Reading and Spelling
I just would like people to know how wonderful it is to have something at last that works for the child!… Because their focus is so much better we have less homework and what we have goes quickly. Their spelling has greatly improved and learning new words has become a game, not the dreaded chore it once was. Read more...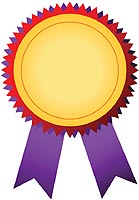 Help for Reading and Spelling Problems
Kenny is now receiving ALL A's on his report card… Kenny's ability to spell now is stunning all of us. His ability to decipher words is phenomenal. I can hardly believe the words he is able to master…. The days of fighting to do homework and dreading homework times are over. Read more…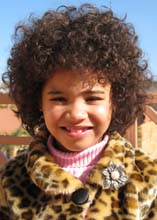 Robyn's Story
She scored 70% and the teacher commented that the programme is clearly developing her memory and again, Robyn's result had placed her in the middle of the class of 25 rather than her norm of being 25th…. We have progressed from being at wits end and sheer desperation to excited, motivated and inspired and ever-hopeful! Read more…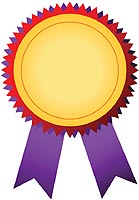 Remedial School Comments on Audiblox
It is an extremely effective program for enhancing the training of many skills required in the learning process, eg: visual sequencing, visual memory, auditory memory, auditory sequential memory, eye-span movement, logical thinking and concentration/attention span. Read more…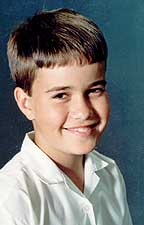 Overcoming Severe Learning Disabilities
Jannes rarely makes any reversals. His spelling and his mathematics have improved. He has started to construct proper sentences. His concentration has improved, so has his ability to recognize sounds and words. The discrimination of sounds, which previously he found very confusing, such as 'b' and 'd,' is no longer a problem to him. Read more...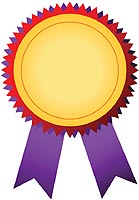 Overcoming a Spelling Problem
Within a month, she was able to remember how to spell a few words, and then just like a baby learning to talk, she began to experience a rapid snowball effect…. Six months ago, her spelling tested at a Kindergarten level, and is now at a 6th grade level. This is just still so amazing to all of us who have struggled with her. Read more…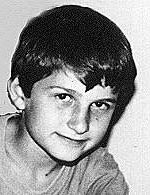 Overcoming Problems in Reading, Spelling, and Mathematics
After only four months there was a remarkable improvement in Ruaan's reading and comprehension. To his delight, he was scoring high marks even for unprepared spelling tests. Not only did his reading improve dramatically, but so did his mathematics. So much so that he was awarded the school's mathematics prize. Read more…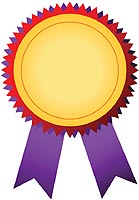 Audiblox Is Amazing, Simple, Brilliant and Comprehensive
I have been using Audiblox with 5 of my 7 children for almost two weeks now. The more familiar I become with the program the better I like it. This really is an amazing program. It is simple enough to be do-able — exercises are straightforward, easily implemented with little advanced training or preparation — yet it is brilliant… Read more…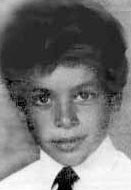 In: Dyslexia in Children: Symptoms, Causes and Treatment
Rapid improvement was noted during the fourth term. By the end of the school year Terry-André was no longer reversing letters. "The other day," said Mrs. van Zyl, "he picked up a book and I was amazed to hear him actually reading without any stammering, hesitation or repetitions. It was the first time he had ever managed without being taught the words first. Now, whenever there is any spare time, he asks if we can read." Read more…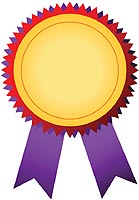 Major Improvements for Mildly Dyslexic
We have been doing it now for about a month and I can already see major improvements! Even his Sunday school teachers at our parish have noticed an improvement in his ability to write with little assistance. His self-confidence is up and he actually likes reading now! He used to "hate" it… Read more…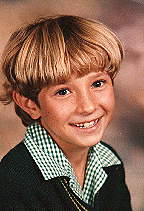 In: What Causes Learning Disabilities?
Her class teacher foretold that Anene would never be able to pass second grade…. Beyond expectations, Anene was promoted to third grade…. In the mid-year exam of fourth grade she already held seventh position in her class with an average of 69.7 percent and at the end of that year fourth position with 73.9 percent average. Read more…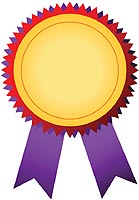 Central Auditory Processing Disorder and Sensory
Integration Problems
I asked him not to cry about it, but just to do his best. In 30 minutes he had written THE MOST BEAUTIFUL story about a rabbit in a pet store. All of his sentences were in proper chronological order!!! (He had only just begun learning how to do this in his spoken speech!) The most surprising thing, though, was that he had CORRECTLY spelled many 5 letter words!!! Read more…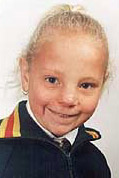 Make Learning Happen for Your Child!
At the end of Grade 1 Ulandi could not read at all…. Now, at the end of Grade 2, she can read anything! Her spelling is also good. Her relationship with her friends has also improved. She even participates in athletics now, which she previously avoided. Ulandi has learned to persevere because Audiblox has taught her that she can succeed. Read more…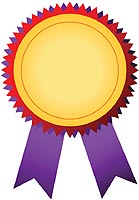 Audiblox Improves Concentration, Spelling, Math, and Logic Skills
She had gone up three full grade levels in math computation and one full grade level in spelling… She is able to sit and do a normal day of schoolwork now. She is able to attend her youth group and participate in the conversation because she understands it now. She can debate with friends because she has developed her logic skills. Read more…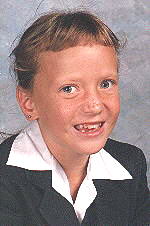 Faith, Love and Hope
It had taken just 40 days for Bronwen to be on Audiblox. No mention of special-education class. Just a straight pass into a normal third-grade class. Charnell also benefited from the course. In the June exam she got an E for English. In her finals she got a B. Read more…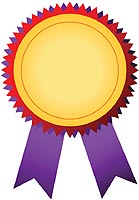 Pride and Prejudice
In three months, he excelled from no hope being held of passing the grade to passing… At the end of January a visagraph was done to assess Dieter's reading ability. He was reading at a second-grade level. On May 21st, another assessment was done. He is now reading at a second term, ninth-grade level. Read more…

Overcoming Learning Problems in Children
After six weeks the improvements were very obvious. The most noticeable improvement came with Math, because we were struggling trying to do his math at grade level (3rd grade), but then around six weeks into Audiblox he could do his math at grade level… Read more….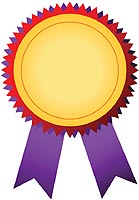 Overcoming Language Problems in Children
At the end of the first term, I finally got the confirmation I was waiting for… Billy's report was full of praise about how good he was at EVERYTHING and his teacher's comment to me was 'academically Billy is doing very well and you certainly have nothing to worry about'. Read more…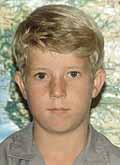 Slower Learner Benefits Tremendously
The first and most important improvement was Hendri's self-confidence. Through support, encouragement and praise Hendri changed from a quiet, reserved boy to a child with self-confidence and courage. His schoolwork has improved. His reading and spelling has benefited tremendously. Read more…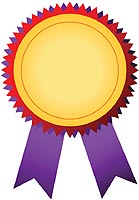 Overcoming a Reading Problem
Before I started the course my reading was tested using a Grade 6 text and it showed that I was reading at a Grade 1 standard. Once I had completed the intense course my reading was tested again, this time using a Grade 7 text, my reading had improved to the level of a Grade 6!!! Read more…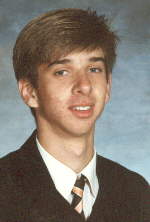 Improved Learning Ability Improves Self-Confidence
He is now cheerful and self-confident. He realized that he is not stupid…. It is no longer unusual to see him read a newspaper or magazine and then to tell me what he has read. He now seldom spells words when reading. His whole attitude towards school has changed. Read more…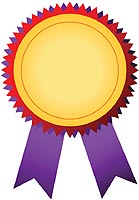 Reading for Pleasure
I wanted to tell you that we are seeing some wonderful results. Sean is actually reading for pleasure and says that he is suddenly able to read more easily and quicker. His handwriting, which was so tiny, has become larger and easier to read and he is writing more. Read more…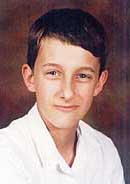 Putting an End to Academic Failure
While he previously failed to complete his exam papers within the allotted time, he was able to do it by the end of the year. Because he could now write faster and concentrate better he made fewer mistakes. Homework sessions do not take so long anymore and therefore he is less frustrated and rebellious about it. Read more…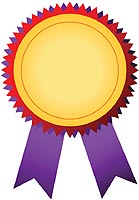 Help for ADHD-Like Behaviors
I've seen great improvement! I can tell that he is more organized in his thoughts, spells better, is more willing to learn, can easily tell left from right, can stop to focus and think things through, handwriting has improved, etc. This has flowed into other behavior as well, such as a desire to have his surroundings organized and a cleared worked space. Read more…

Quick to Recognise Words
We started with Audiblox three months ago. Spatial orientation is no longer a problem. He enjoys the lessons and gives his undivided attention. Previously Arthur was very tense when he had to read because he could not recognise all the words. Since starting with Audiblox his reading has improved a lot. Read more…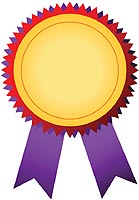 Reading Clinic Makes a Big Difference
Her marks had always been average, but to achieve that we had to work extremely hard. Imagine my surprise when she came home with her first report this year. After the first few sessions at the Reading Clinic her marks moved up to above average, and we started doing a lot less work in the afternoons. Read more...
Reading Fluency and Spelling Improve
He is now willing to participate in group reading and class activities. His long-term memory has improved, and most spellings are now remembered…. His reading is fluent, with only a few incorrect words and hesitations. The other day he made this comment: 'I just love reading.' Read more…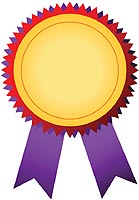 Improving Concentration and Other Learning Skills
Roland's concentration and memory have improved steadily. From being a boy who wanted to be outside, he is now able to sit for long periods and concentrate… Words are learnt quickly due to his increased ability to concentrate and recall sequences. Read more…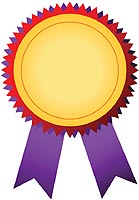 Improved By Twenty Percent
Not only did he remain in high school, but he improved by twenty percent. In November last year he received his second degree at Westminster University in London and was one of the top students. His first degree he completed in Athens at a private university called Akto. Read more…

Helping Children Overcome Learning Disabilities
Gavin

started with me in October last year. He was on the verge of failing the year. He pulled his mark up by 15% to pass the year. The teacher wanted to put him on Ritalin and his mother said 'no'. At the end of the third term [a year later] he has come first. Read more…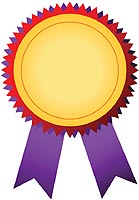 Simple Approach Brings Dramatic Results
That was four weeks ago and I can't believe the changes in Jacob. His self-esteem has improved along with his memory recall, concentration and left/right recognition. He is able to read 30 of the word cards fluently and we add to them almost daily. His math skills have improved, now that he "understands the numbers". Read more…

In: Program Improves Reading
For 15 years Karusha Kratz has only been able to read four words. But after a two-week intensive learning program called Audiblox, Karusha can read 45 words. Karusha, 15, has Williams syndrome…. School principal Ross Miles said he was excited by the program's results. "We are very impressed by the short-term gains, they have been significant." Read more…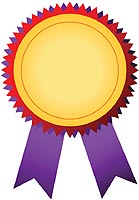 In: Hope for Slow Readers
"He had been on medication to improve his concentration until then. We stopped it and haven't looked back," she says. "Within a week there was an improvement." And the B's and C's, which appeared on his report card for learning subjects last year have been replaced by A's… Read more…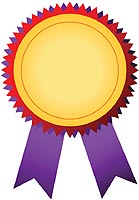 In: Conquering the Learning Block
Jayesh never showed any interest in reading, his concentration levels were low and he detested writing. His intelligence quotient, however, was above average. Today, Jayesh no longer avoids reading. His conversation skills have improved and he has become attentive. Read more...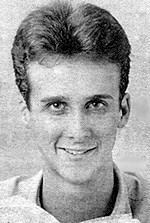 In: What Causes Dyslexia? An Alternative Theory
Six months after this second reading test, Werner's reading efficiency was tested once again and found to be equal to a second-year college level. His eyes now fixated only 37 times in one hundred words. The number of regressions, already low, remained the same. He could now read 230 words per minute. This means that, in less than one year, Werner's reading efficiency level improved by twelve years. Read more…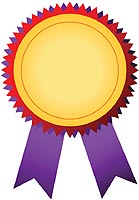 Preventing Learning Disorders: Teachers Test the Audiblox Claims
The benefits of implementing the Audiblox program in Grade 0 (= Kindergarten) are numerous and far-reaching. They extend to all areas of the children's day and have a profound influence on future learning. By implementing the Audiblox program at this young age we are helping them to build a solid foundation for future learning. Read more...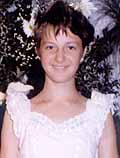 Improved Memory with Audiblox
We started in August by doing three lessons per day. We persevered, but in the September exams, she still had an average of only 42%. After the October vacation we took new courage and three weeks before the final exam (November) she started bringing home test scores that varied between 80% and 87%… Read more...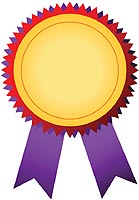 In: Understanding and Overcoming Learning Difficulties
His reading became more fluent and correct, and his spelling and creative writing improved remarkably. His handwriting and neatness improved to the extent that he received an award at year-end ceremonies… Once a boy without confidence, he has now played one of the leading roles in his school's second-grade concert. Read more...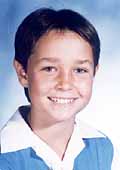 Self-Confidence Improves, Thanks to Audiblox
Within only a few weeks after starting the Audiblox program with her, I could already notice a difference. She started things with considerably more self-confidence…. She concentrates much better and in general is much more observant than before. She performs better in all school subjects. Read more...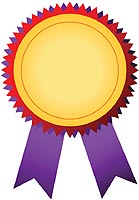 Improved Concentration, Memory, and Mathematical Reasoning
The Audiblox program has really helped Brandon. Now we can sit back and appreciate the tremendous progress and improvement he has made over the last sixteen months. His memory has improved drastically and his mathematical ability really forged ahead to the stage where he is compatible with Grade Three standards set. Read more...