200+ Success Stories
Below and to the right are links to testimonials, reviews, case studies, reports and research studies, covering Audiblox users of all age groups (preschool to adult), from all over the world, at various stages of implementation, and for various needs — from improving the cognitive skills of children without learning difficulties to overcoming dyslexia, dysgraphia, math problems, et cetera.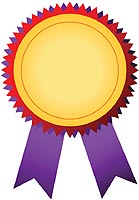 Audiblox Improves Academic Performance, Principal Says
Our group results were just as convincing and not only did the pupils benefit substantially, but they also enjoyed the Audiblox sessions. Teachers noted that pupils who attended these sessions were far better in class than previously. Their attention span had increased, leading to better academic performance. Read more…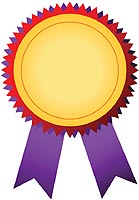 Remedial School Comments on Audiblox
It is an extremely effective program for enhancing the training of many skills required in the learning process, eg: visual sequencing, visual memory, auditory memory, auditory sequential memory, eye-span movement, logical thinking and concentration/attention span. Read more…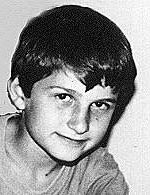 Overcoming Problems in Reading, Spelling, and Mathematics
After only four months there was a remarkable improvement in Ruaan's reading and comprehension. To his delight, he was scoring high marks even for unprepared spelling tests. Not only did his reading improve dramatically, but so did his mathematics. So much so that he was awarded the school's mathematics prize. Read more…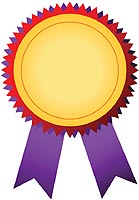 Audiblox Is Amazing, Simple, Brilliant and Comprehensive
I have been using Audiblox with 5 of my 7 children for almost two weeks now. The more familiar I become with the program the better I like it. This really is an amazing program. It is simple enough to be do-able — exercises are straightforward, easily implemented with little advanced training or preparation — yet it is brilliant… Read more…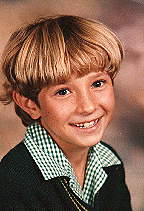 In: What Causes Learning Disabilities?
Her class teacher foretold that Anene would never be able to pass second grade…. Beyond expectations, Anene was promoted to third grade…. In the mid-year exam of fourth grade she already held seventh position in her class with an average of 69.7 percent and at the end of that year fourth position with 73.9 percent average. Read more…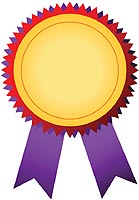 Central Auditory Processing Disorder and Sensory
Integration Problems
I asked him not to cry about it, but just to do his best. In 30 minutes he had written THE MOST BEAUTIFUL story about a rabbit in a pet store. All of his sentences were in proper chronological order!!! (He had only just begun learning how to do this in his spoken speech!) The most surprising thing, though, was that he had CORRECTLY spelled many 5 letter words!!! Read more…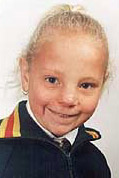 Make Learning Happen for Your Child!
At the end of Grade 1 Ulandi could not read at all…. Now, at the end of Grade 2, she can read anything! Her spelling is also good. Her relationship with her friends has also improved. She even participates in athletics now, which she previously avoided. Ulandi has learned to persevere because Audiblox has taught her that she can succeed. Read more…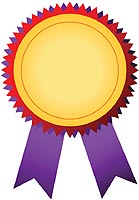 Overcoming Language Problems in Children
At the end of the first term, I finally got the confirmation I was waiting for… Billy's report was full of praise about how good he was at EVERYTHING and his teacher's comment to me was 'academically Billy is doing very well and you certainly have nothing to worry about'. Read more…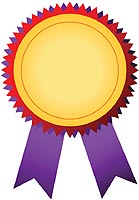 Overcoming a Reading Problem
Before I started the course my reading was tested using a Grade 6 text and it showed that I was reading at a Grade 1 standard. Once I had completed the intense course my reading was tested again, this time using a Grade 7 text, my reading had improved to the level of a Grade 6!!! Read more…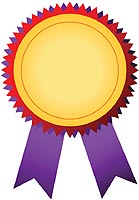 Improving Concentration and Other Learning Skills
Roland's concentration and memory have improved steadily. From being a boy who wanted to be outside, he is now able to sit for long periods and concentrate… Words are learnt quickly due to his increased ability to concentrate and recall sequences. Read more…

Helping Children Overcome Learning Disabilities
Gavin

started with me in October last year. He was on the verge of failing the year. He pulled his mark up by 15% to pass the year. The teacher wanted to put him on Ritalin and his mother said 'no'. At the end of the third term [a year later] he has come first. Read more…

In: Program Improves Reading
For 15 years Karusha Kratz has only been able to read four words. But after a two-week intensive learning program called Audiblox, Karusha can read 45 words. Karusha, 15, has Williams syndrome…. School principal Ross Miles said he was excited by the program's results. "We are very impressed by the short-term gains, they have been significant." Read more…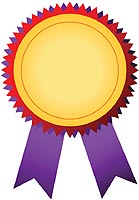 In: Conquering the Learning Block
Jayesh never showed any interest in reading, his concentration levels were low and he detested writing. His intelligence quotient, however, was above average. Today, Jayesh no longer avoids reading. His conversation skills have improved and he has become attentive. Read more...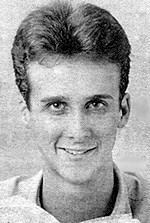 In: What Causes Dyslexia? An Alternative Theory
Six months after this second reading test, Werner's reading efficiency was tested once again and found to be equal to a second-year college level. His eyes now fixated only 37 times in one hundred words. The number of regressions, already low, remained the same. He could now read 230 words per minute. This means that, in less than one year, Werner's reading efficiency level improved by twelve years. Read more…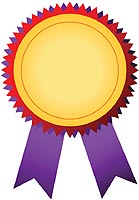 Preventing Learning Disorders: Teachers Test the Audiblox Claims
The benefits of implementing the Audiblox program in Grade 0 (= Kindergarten) are numerous and far-reaching. They extend to all areas of the children's day and have a profound influence on future learning. By implementing the Audiblox program at this young age we are helping them to build a solid foundation for future learning. Read more...